Welcome to my CreateStudio Review.
It is no more secret that video can simplify to understand your product or service. At the same time, video content gets more visibility, can encourage and motivate buyers in taking buying decisions faster.
Check out the below statistic.
"Studies show that 74% of users who watched an explainer video about a product subsequently bought it" …DreamGrow
So it is clear that, You have to create quality video content to succeed in online business.
Now you can quickly create quality video content with CreateStudio, like never before without any video editing skills.
Yes, CreateStudio is a new and advanced video making software that simplifies complex video creation and animations.
It will help you to create good explainer videos for your audiences.
I will show you everything in details. So let's start the Create Studio review…
CreateStudio
CreateStudio is a revolutionary and most advanced animation video editing software for Windows and Mac, launched in May 2020. It is created for all video creators.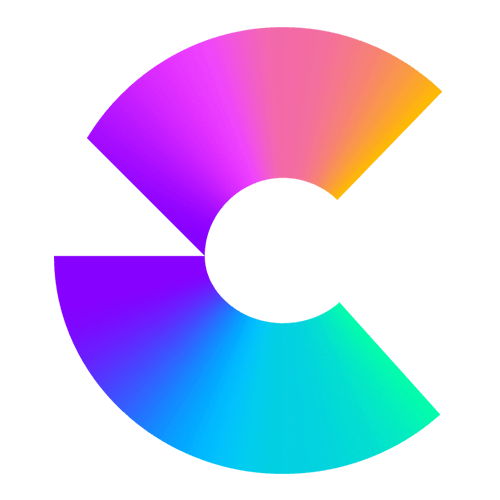 Create any type of video including animation
Easy to use and beginner friendly
Training videos available
One-Time Payment – $67 for Commercial license
Friendly support team
CreateStudio Review Summary
Create Studio is one of the most advanced video animations software ever made. This is a great option for all marketers who want to create high-quality video content without any technical skills.
---
Watch the Teaser Video Completely Made with CreateStudio
CreateStudio Review – What is Create Studio?
CreateStudio is an amazing video animation software that is created for all video creators. This is a revolutionary animation video editing software for Windows and Mac, launched in May 2020.
Here, in this Create Studio Review let me share my personal experience of using CreateStudio.
I am using this animation video making software for my client's project and getting good engagement in social media. Honestly, it's saving a lot of time while creating animation videos for social media.
So, this CreateStudio Review can help you to think and include video content creation in your digital and content marketing strategy.
Check out the importance of using videos on your e-commerce website, blog, affiliate marketing websites and on social media.
High-quality video content can help to grow online faster.
Through video marketing, you can generate more traffic & sale
CreateStudio can help you for the same purpose.
So, What kind of videos can CreateStudio make? With CreateStudio you can create any type of videos with this easy to use video making software. You can create…
Video Ads
Tutorial videos
Technical videos
Digital Marketing
Round Up Videos (tips & tricks)
Animation Videos
eCommerce videos
Social media videos
Tips and how to videos
Website explainer videos
Featured Products videos
Doodle sketch videos
Who can use CreateStudio Video making Software?
It is for the freelancer to eCom business owners and anyone who is in online business. It is for you as well if you working on your personal brand or working on client projects. Let check-in details who can be benefited from this video making software.
Digital marketers
Affiliate marketer
Content marketers
Newbie video editor
Website Design Companies
Local and small business owners
Freelancer
Product creator
Website owners
eCom business owner
Social media marketer
I have already mentioned earlier in this Create Studio Review that marketers who are using videos have the best chances to turn visitors into customers. In short, it means driving better ROI (Return On Investment).
"97% of marketers claim that videos help customers understand products." – Hubspot
CreateStudio Review – Its Benefits of Using
100% beginner-friendly.
Create videos with any size you require – Square, Vertical, 16 x 9, and others
No hard backend to strive rather you get an easy click, drag & drop functionality!.
Summary of the benefits of Create Studio Software: If you want a one-word answer on the benefits then CreateStudio is time-saving, and Most of the tasks can be completed with just a simple click. Create Studio can open up endless opportunities for digital marketers, content marketers, bloggers, and entrepreneurs. Start using it.
CreateStudio Review – It's top 15 Features & Benefits
Easily Downloadable & installation: Create Studio can be easily downloaded on Mac & Windows.
Timeline Editor: Videos can be easily editable with the drag & drop timeline editor.
Unlimited Exports: Create & export unlimited videos with your preferred resolution even 4k!
Text Typography: Create kinetic text typography videos and more.
Animation Presets: One-click animation presets to easily animate any story to want to tell.
The Motion Builder: Drag and drop scenes using pixels to quickly build videos.
Animated Elements: Facility to create & export unlimited videos in any resolution even 4k!
Explainer videos: Use the animated characters to explain the videos with your 20 text characters.
Unlimited Emojis: Great social media videos always carry great messages. Use the emojis to reciprocate your message.
Green Screen: The green screen feature of Create Studio helps in removing the background colors and edit green screen footage in just a click.
SVG Compatible: Import and animate SVG images also adjust colors.
Create Masks: The inside and outside mask layers can help you to add masks and animate your elements.
Over 50 Readymade Templates: You can easily boo your video creation process with 50 pre-made video templates.
Over 40 Training Videos: Take the help of the training videos to boost your video making experience with CraeteStudio.
Special Effects: Use the gradient and other special effects for quick video customization.
The green screen editing is one an asset for marketers like you as you can remove the background and edit it with your preferred one with just a click.
The other functionalities are editing scenes, characters, transitions, background, and Video FX and combining it with your video clips, images, and audio files.
Create Studio provides huge freedom is in the process of video creation. You can animate every element easily and even import .svg files.
New Updates – Now Create Doodle Sketch Videos on CreateStudio
Recently CreateStudio releases new updates and now you can create doodle videos and animations within the same software.
CreateStudio Review – Pros and Cons
Next, I am going to share its Pros and Cons of this CreateStudio Review. You will get to know its all features of this new software.
CreateStudio Pros (Advantages)
The platform is very flexible and easy to use
In-built animated templates that you will love
You can also upload templates from other platforms
Instantly create beautiful videos for your posts and business requirements
Take the help of the tutorials to create the videos
Animated characters will be fun to watch
Stocked with easy-to-use and powerful tools
Can be accessed by a full team
CreateStudio Cons (Disadvantages)
There are no cons, just enjoy the full benefits of this Video making platform.
Think about it – at 30 frames per second, you get the equivalent of 30,000 words worth every second of video.
CreateStudio Price – It is a One-time Investment
Looks like you are curious to know that how much does CreateStudio cost? CreateStudio commercial license cost is $67 and it comes up with a one-time payment.
If you see the elements included in this license then compared to CreateStudio alternatives video editing software in the market it is surely a luring deal. I am adding the screenshot so that you can check out what inside the license.
🔥 Pro Tips
Don't forget to buy All Access Pass or Media Upgrade while checking out, as it will give you more power to be creative. If you upgrade you are going to get…
– 500 templates
– 40 extra characters
– thousands of animated elements
– Audio library
– Custom sound effects library
– Text-to-speech features
– and more…
Create Studio guarantees a 30 days money-back guarantee and I believe all there cannot be anything fair deal than this!
All Access Pass – $37/m
If you upgrade to All Access Pass you are going to get… 500 templates, 40 extra characters, and thousands of animated elements.
Pro Media Upgrade – $97
So, this is based on the second license and if you get your hands on this, the additional benefits can surely help you create more attractive videos for your social media, blogs, eCommerce ads, local business videos, and others.
So, with this license you can upgrade includes millions of images, videos, and also hundreds of audio files with a direct integration using Unsplash, Pixabay & Giphy.
CreateStudio Review – Get the Bonuses with Commercial License
CreateStudio Commercial license can be purchased anytime by clicking on any Get Instant Access to CreateStudio button on this page. Of course, this is a ONE TIME PAYMENT and provides FULL ACCESS to the platform. The software payment options are really secured and smooth. You can also make payments through Paypal.
Trusted by Entrepreneur and experts
I was really impressed with the impressive CreateStudio reviews received from market experts and entrepreneurs.
Few FAQ
Can I install CreateStudio on Mac & Windows both?
Yes, Create Studio is a desktop application and it can work on both operating systems – Windows and Mac.
How to update Create Studio Software?
Once you buy CreateStudio, you are eligible to get one year updates and support from the company. You need internet connection to update this Create Studio video editing software.
Do I have to renew after purchase this software?
No. Once you buy it, you can install it on your two devices. CreateStudio will never ask you to renew it.
Is there any free plan in CreateStudio?
No, there is no free software plan they have. You can enjoy 30 days money-back guarantee.
Are any Create Studio alternatives available in the market?
No, I did not find any alternatives to CreateStudio. But you may find some similarities in these video editing software.
Why videos is Important for your Business?
Because Videos give us a real-life picture of the product services and what is actually going on. Videos boost the numerous senses as it is both visual and auditory.
Moreover, the story or the fact you want to say through videos becomes more evocative and memorable. In one word a video evokes the senses to the fullest.
Coming to my personal experience since I am a blogger and digital marketer, I have to keep myself updated.
Therefore, I keep searching YouTube most of the time, for information because I can relax after work and keep listening to the message if I do not feel like watching.
You see videos are effective both ways. But can you do the same with a blog or a piece of writing? I know you got my point.
Hope, I have covey the importance of videos through this CreateStudio Review to you.
What appealed to me about this excellent software is its endless video creation opportunities for the amateurs and also for the pro.
The process is very easy and comfortable all you need to do is simply select a character, choose an action, and animate!
CreateStudio is easy to use animation video software has an easy to use interface. You have to choose the preset animations and templates and customize the videos for your brand requirements or goal.
The Create Studio software is absolutely great for everyone like you, who wants to create animated video ads, social media videos, marketing videos, etc. to add in your social media posts, blogs, websites, and advertisements, and so on.
CreateStudio Review Verdict
I am deeply motivated with all the features and editing facilities of CreateStudio and I believe this is one of the most advanced and revolutionary video animations software ever made. That is why I have written this detailed CreateStudio review.
It is just a one-time investment for a lifetime that video creators will really benefit from. Through this Create Studio review, I am recommending this video creation software to everyone. You can start using it if you looking for taking your online marketing to the next level.
Rather than investing a lot of money in creating a single video by hiring experts you can rely on your own expertise and create videos with your skills, and surely CreateStudio will make sure that you become successful.
If you like this Create Studio review please share it.
Related Posts
---