Running an online business? Then you can not ignore social media marketing. Businesses of all sizes can take advantage of the power of social media marketing to reach out to prospects, boost website traffic, increase sales, and build a brand. Facebook, Instagram, Twitter, and LinkedIn are all social media platforms where people discover, learn about, follow, and shop for brands.
Implementing a solid social media strategy can be incredibly beneficial for your business, as it can create loyal brand advocates, drive traffic to your business website, and even generate leads and sales for it.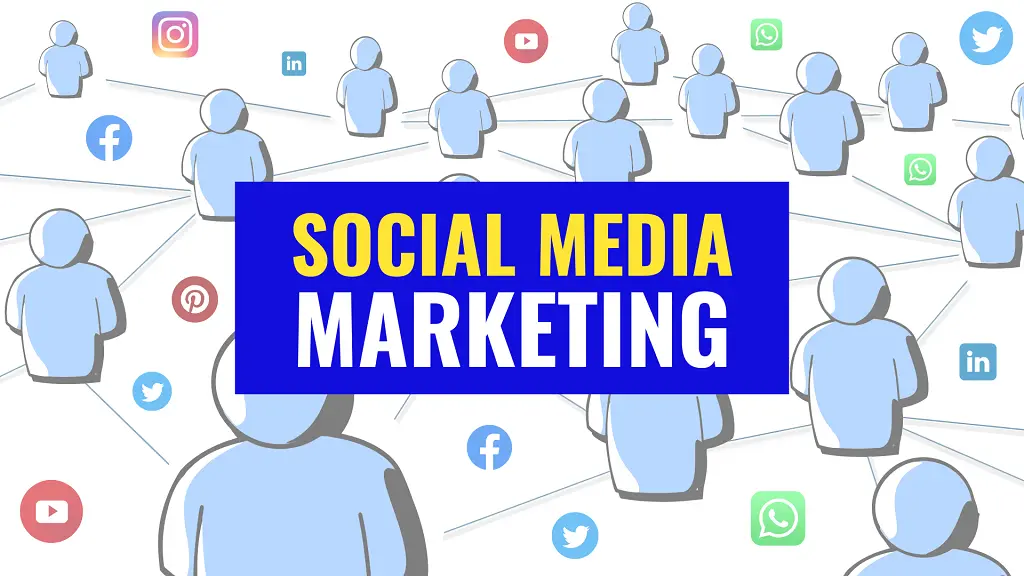 Popular Social Media Marketing Platforms in 2023
Do you want to invest all your time and money in Instagram? Perhaps you should spend half your social media marketing budget on Facebook and half on YouTube and LinkedIn. How about Tiktok? Every business owner and social media management teams grapple with these questions.
The following are our favorite social media platforms that you should keep an eye on in 2023 to help you decide which works best for you.
Facebook: Facebook has more than 2.5 billion monthly users, and you can share industry-specific news, engaging videos, graphics, and other visually appealing content with your target audience.
YouTube: YouTube has over 2 billion monthly users and you can use this platform to make a long-form or short-form YouTube video depending on your audience and your type of business.
Twitter: Twitter's monthly active users are hovering consistently around 300 million, making it one of the most popular mediums for communicating breaking news, posting bite-sized content, and communicating directly with your fans with tweets, videos, and images.
Pinterest: Over 320 million people use this platform every month, making vertically-formatted images, and polished clean content largely on numbers, quotes, and lists that are the most popular.
Instagram: Over 1 billion people use Instagram every month and you should create content that speaks to them about your brand- catchy Instagram reels and a cohesive theme of your feed will help you stand out.
TikTok: According to TikTok, over 800 million people use the app monthly, so you should make entertaining, entertaining, and sometimes nonsensical short-form videos, usually accompanied by trendy songs.
LinkedIn: As a social media platform with more than 830 million monthly users, LinkedIn is a great place to connect with a wide group of professionals who can contribute to your business.
Snapchat: You can form connections with people among Snapchat's army of 14 billion daily users if you can create entertaining & educational short videos that can entertain & educate young audiences.
Benefits of Doing Social Media Marketing in 2023
The number of people using social media exceeds 3.5 billion, and 73% of marketers believe social media is a great tool for analyzing business strategies.
Having a social media presence for your business will help you increase sales, and close more deals. Besides these obvious benefits, businesses can reap long-term benefits from the investment in social media, as outlined below.
Aiming to increase brand awareness
With social media, you can connect with a wide range of customers within a short time frame and increase visibility for your business. The best way to reach your customers is to come up with an online and offline social media advertising strategy.
Affordable growth
It is quite difficult for all people to afford marketing costs. You can leverage social media analytics and promote your business with targeted Instagram ads and Facebook ads if you are interested in growing on social media.
Staying on top of your customers' needs'
Your customers will appreciate you updating them with your new products on social media, and if you make some announcements about your products, services, or updates, it is the best place to do it.
Simultaneously, you'll understand what your audience loves and doesn't. You will get to know what they need or are looking for; this information can be used to improve or include in further services or products.
Increased referrals overall
Social media is primarily a word-of-mouth platform, and social media referrals are an excellent way to get customers to buy products. The overall referral count of the platform can be increased by offering great service and running social media contests.
Enhancing brand credibility
The social media platform would be the most convenient place for customers to check discounts and offers if they wish to purchase something.
Additionally, prospects will have the flexibility to assess the business's credibility by looking at how many fans and likes the company has. The power of social media lies in its ability to generate reviews!
What Should You Share on Social Media?
From sharing product reviews, case studies, and quotes to tips, tutorials, holiday greetings, and pretty much anything that resonates with your business, you think your audience cares about will help you build a solid presence on social media.
These are a few types of content you can strategize, create and post on various social media platforms. But, what about the form of content your audience likes to consume? I have the answer to that too!
Now, most social media platforms allow you to share your content in the form of text, images, or video format. I recommend you create whatever type of content you wanna share, the form should be in images or videos because these bring in the most engagement on social media platforms.
Images
Do pictures speak a thousand words? It's possible – as long as you have the right image. According to a Buzzsumo report, a social media photo on Facebook receives 2.3X more engagement than posts without images. The importance of images, especially on social media, has never been greater.
Need more convincing? Scroll down to read about the increasing importance of a social media marketing image online.
Videos
The amount of internet traffic attributed to online videos is expected to exceed 82% – so you need to start considering creating social media videos right away. Read below to learn why video should be used on social media.
Importance of Images in Social Media Marketing
Humans can process images at an incredible speed thanks to a large part of their brain dedicated to visual processing. In today's short-attention society, images are the perfect way to communicate. It is estimated that 51%-80% of businesses will rely on visual content, according to 40% of marketers. Social media is excellent for sharing visual content, but why is it so important?
Come on, let's see these 3 reasons why images are important!
To captivate your audience
There is no doubt that content is king, but it goes far beyond text alone. It is often social media photos that provide the most compelling content. The importance of images in driving traffic can be seen by the ease with which they capture the attention of the audience.
To leave an impression on your audience
Images are easier to recall than text, so it's no surprise they're easier to remember. Your message needs to be infused into the long-term memory of your audience to remain in their mind. Images help your content stick in their minds more easily. You will be able to make sense of your message and direct the attention of the audience when you use visual content.
To establish brand identity
Brand values can be expressed powerfully through images. Besides setting the tone and mood for how clients should perceive the brand, they also convey the brand's personality.
Make sure you know who your audience is before posting a social media photo to create your brand identity. Decide what images will appeal to your target market by identifying people who could be interested in your product or service.
A well-designed social media image is the best way to keep your audience's attention, keep them engaged, and keep your marketing costs low. The best way to grow your following on social media is to share both still images and animated images strategically and alternately.
Still Images
Engaging your audience with relevant social media still images will help you earn attention, grow loyalty, and deliver vital information. You can post an enticing still photo of your latest product or when you want to introduce your talented team members to your audience.
Animated Images
GIFs, time-lapses, or boomerangs are all types of animated images with an element or more moving. You may create and post animated images on your social media page when you want to share fun behind-the-scenes of your business, for example.
Recommended Tools to Create Social Media Images
Canva: Canva is the No.1 online graphic design tool for creating create social media still images and animated photos using professionally designed templates.
PixTeller: PixTeller is an affordable online image editor and one of the best video tools for social media that lets you create, download, and share personalized animated images, graphics, banners, cards, and videos.
PhotoVibrance: PhotoVibrance is the No.1 social media video creation tool for creating moving images and 3D effects.
Remember, with Canva and PixTeller, you can create animated and still images and even edit a YouTube video, but with PhotoVibrance you can only create parallax photo animation and photo animation.
Importance of Videos in Social Media Marketing
It's no surprise that visual content is more likely to be shared than text-only content on these channels because of the sheer volume of content posted there. It's no different with videos.
A large majority of SMEs and large organizations consider it the best channel for engaging their audiences in their marketing efforts. To make your social media more engaging, you need to add these 5 types of videos:
Promo Video: Promo videos are videos that specifically promote a product, service, or event. A promo can be similar to a teaser video in tone and style, which grabs your audience's attention and draws them in. Suppose, you are launching a new range of perfume bottles in a few weeks, drop in a well-edited and properly shooted promo video for your customers.
Cartoon Explainer Video: An explainer video using cartoon animation is the most basic type of explainer video. Your story can be illustrated with cartoon characters using animated explainer videos. An animated cartoon explainer will typically show your ideal customer, their challenges, your solution, and the way your solution solves their problems.
Typography Video: A typography video consists of animated texts with various colors, fonts, styles, and alignments used to catch the attention of the audience. This can be made to advertise your products.
Scroll Stopper Video: Scroll stoppers are videos that can stop people from scrolling on social media platforms once they see them. Scroll stoppers are usually 15-second videos with attractive visual effects, rapid discounts, or other meaningful content. You can reach the perfect target audience over and over again by creating scroll-stopping videos.
Doodle Video: A narrator speaks your marketing message while a hand draws the cartoon in doodle videos. As viewers watch the cartoon and listen to the marketing message, they absorb more information about what you're trying to communicate.
There are other types of videos that you can create using various social media video tools tutorial videos, demo videos, and interview videos. Determine and create what your audience and brand resonate with.
Recommended Tools to Create Social Media Video
So, you know that videos are very integral to your social media strategy. But, how to make a social media video? Here are three social media video creation tools you can choose from:
CreateStudio Pro: The No. 1 tool for creating and editing social media videos, CreateStudio lets video creators and YouTubers make doodles, animations, and explainer videos.
Toonly: Businesses on social media platforms can use Toonly to make and share animated explainer videos on their websites, social media platforms, email campaigns, crowdfunding campaigns, and more.
Offeo: Offeo allows marketers to easily create attention-grabbing social media videos. An animated video creation platform with thousands of templates that you can customize to fit any marketing campaign, the platform is a hybrid of a graphic design tool and a video creation platform.
Conclusion
The benefits of social media marketing go beyond generating traffic to your site and increasing your audience size. Creating a personality for your business allows your audience to connect deeper and communicate more effectively.
You can use social media on any platform you choose, but you should keep in mind that this is not the place where you pitch your business. This is about expressing your personality, demonstrating your values, sharing helpful information, and building up those around you.
Having people naturally follow and promote your content will eliminate the need to pitch. You'll be able to fulfill all of your intangible goals and enjoy gratification through this approach by posting interesting videos and images!