Want to start an online store? Then you need a good eCommerce web hosting partner and I would recommend Liquid Web's managed WooCommerce hosting.
Why?
For your online store, this hosting company comes with the latest cloud applications, heroic support, and more. Liquid Web can help you with better functions for your new website.
In this Liquid Web managed WooCommerce hosting review, I will cover all the essential features you need to know, so you can decide if it is the best option for you. So, let's start…
About Liquid Web
Liquid Web, founded in 1997, is the perfect solution for managed hosting which currently serves more than 33,000 users, including brands like The Home Depot and Motorola.
They have some fantastic features as compared to other hosting services, and today we will look at some of them and know about them.
Liquid Web is a popular WordPress eCommerce hosting provider which entirely focuses on cloud applications. Liquid Web also works on the translation of products, various services, and support to the users.
The company holds nearly about 250+ administrators who work day and night to the extraordinary service to the users' WordPress site.
In this liquid web review, we will include all the points related to the advantages and disadvantages of the service to any business portal.
Liquid Web Managed WooCommerce Hosting Benefits
Liquid Web managed WooCommerce is a high-performance hosting platform that makes simple conversions for users.
It is wholly prepared to meet the demands of the users and to also look upon the services shortly.
Let's take a look at some of their major benefits:
👉 No security problem: Liquid Web works on the security of the domain and makes sure that no other user can trespass the same. It also protects the website across all devices and keeps it away from any malicious activity.
👉 No server down problem: Liquid Web has a team of 250+ administrators and engineers who work for the integrity of the users. They make sure that the server of the website never goes down and that the users can absorb the benefit at all costs.
👉 No complex setup: Liquid Web has a simple process to load up the website and it is far away from any complicated issues. Users get the perfect idea of the processes with straightforward directions.
Liquid Web Managed WooCommerce Hosting Features and their Benefits
Liquid Web managed WooCommerce hosting service has several features as compared to other hosting services. I have listed a few points regarding the same in this Liquid Web review:
⏳ Uptime Guarantees: Liquid Web claims to the users that it has a network uptime of 100% which is greater than other hosting services. This network uptime is nothing but a guarantee that all the routing devices associated with the network reach the global internet all the time.
🔐 Security: Liquid Web takes care of the security of the website and also regarding all the technical issues. If a user who is not associated with Liquid Web tries to enter the system, it will automatically disable all the dedicated server portions of the network.
🗃️ Backup: Liquid Web has the unique feature of backing up all the essential files in the system in case of any loss of data. It makes sure that all the relevant accounts and applications are stored in the system at all times.
🎮 Ease to use Control Panel: Liquid Web provides smoother access to cPanel and also serves as a default install plugin that automatically updates the software with an improved conversion rate.
Liquid Web Data Centers and Technology
Liquid Web has private data centers and laboratories which function for smoother access to dedicated websites.
These are privately owned by the company with redundant network and cooling facilities. They also have on-site security with 24×7 monitoring.
Liquid Web is actively using more than 100 technologies for its website.
Liquid Web Support
In this Liquid Web review, we have already mentioned the unique features of this hosting platform.
Continuing, it can be noted that Liquid Web has some of the best-managed WooCommerce hosting support for customers.
They are available 24×7 to solve any technical glitch reported at their end.
Liquid Web Pros
The following are the pros of Liquid Web:
Extremely efficient SSD servers
High-quality hardware implementation in digital stores
Easy use of cPanel
100% guaranteed uptime
24×7 support
A highly secure server that fights against any malicious attack
Overall cost and pricing plans
Following are the cost and pricing plans of Liquid Web managed WooCommerce hosting…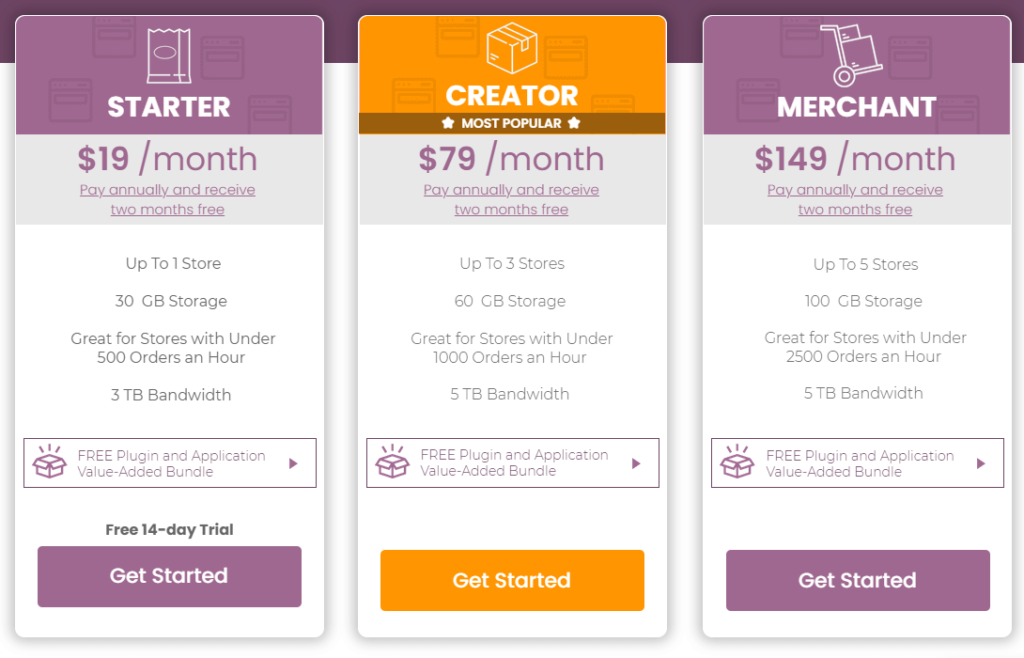 Here's what other people say about Liquid Web
Other Liquid Web's Managed Hosting Services
There are several other Liquid Web's managed hosting services as well which are made to provide efficient benefits to the customers. Here I have listed a few of them and a brief description of them:
✅ Dedicated Servers: Liquid Web's dedicated servers provide high-quality performance and security to a website which fully customizable with Linux or Windows.
✅ VPS Hosting: It comes under the list of best VPS Hosting in 2020; Liquid Web has created this affordable and secure service for users. It serves under its privately secured server and it also has powerful root access.
✅ Cloud Hosting: It is a cloud hosting server that functions at 100% scalability and 0% sharing. It combines the process of power and resource management in one go at a cloud platform.
✅ Managed WordPress: Serves for providing the best WordPress Hosting, Liquid Web also works for this genre. They offer numerous benefits to the users to load the website at a faster rate. They also help in migrating your site for free.
Liquid Web Managed WooCommerce Hosting Review Verdict
I believe that Liquid Web is one of the best website hosting platforms which is available in this era. It is a high-performance hosting platform that is known for its 24×7 support staff and high-quality server speed.
Their dedicated hosting services can also be availed at a reasonable price. It provides excellent support to the users and serves beyond their service agreement.
If you are looking for WordPress hosting platform in India, I will surely recommend Liquid Web for your website.
You can expect high-quality service from their end and take advantage of the latest technologies.